2016 WAIS Workshop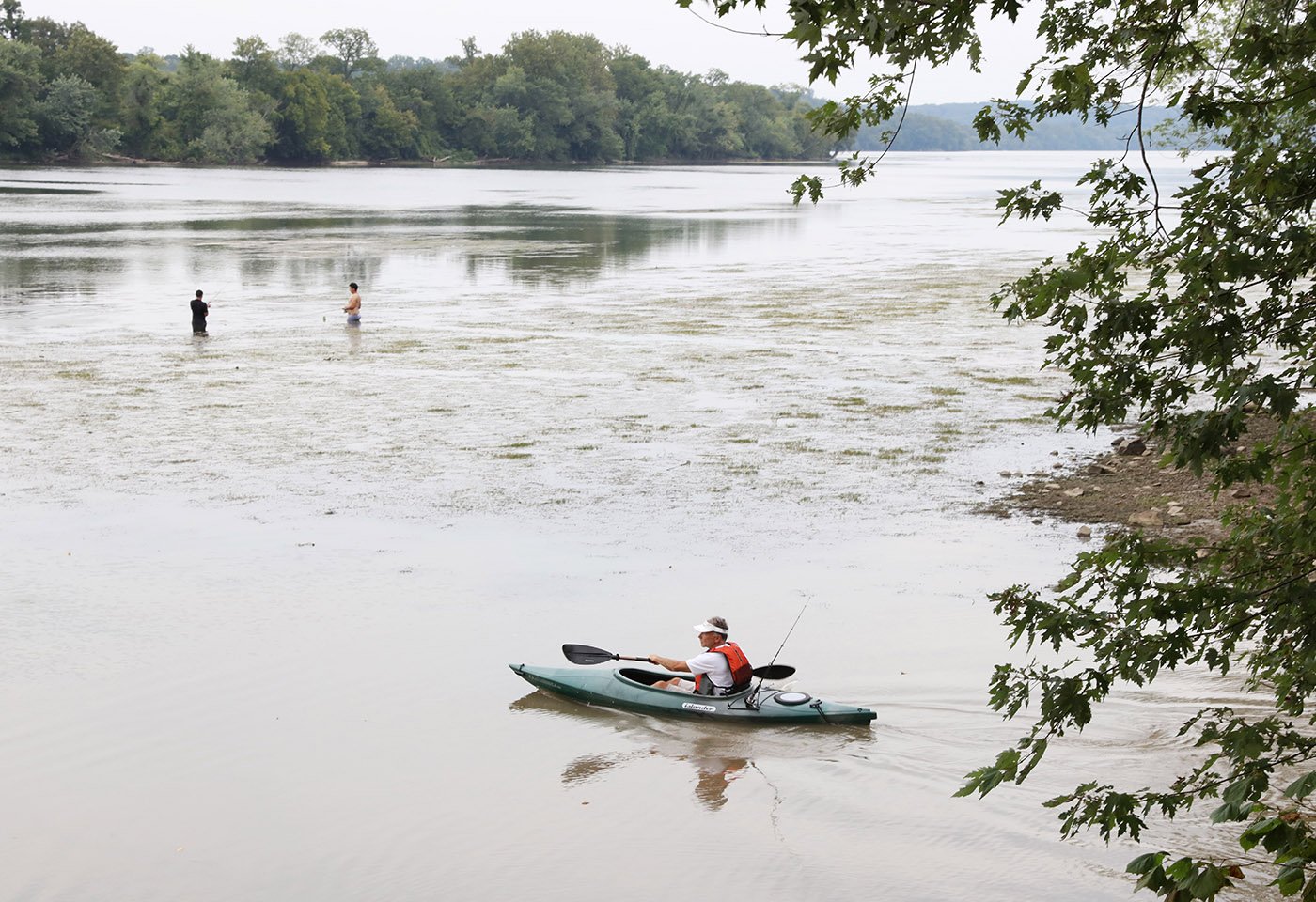 Twenty-Third Annual WAIS Workshop
October 3-6, 2016
Algonkian Regional Park, Sterling, VA, U.S.A.
The 2016 WAIS Workshop will be held in Sterling, Virginia, in the Washington, DC area at Algonkian Regional Park. This multidisciplinary Earth system science workshop will focus on the distinctive glaciological, geological, oceanographic, and climatic aspects of the West Antarctic Ice Sheet. The 2016 host is Ted Scambos of the University of Colorado Boulder.
The meeting begins with an Icebreaker on Monday evening, October 3. Sessions will be organized by topic, with invited and contributed speakers on aspects of West Antarctic and related polar research. The sessions are followed with a brief panel discussion by the speakers. Poster sessions are held separately. The meeting adjourns after lunch on Thursday, October 6.
Algonkian Regional Park has hosted the WAIS Workshop for many years. With over 800 acres of scenic parkland along the Potomac River, the site offers beautiful hiking trails, a 18-hole golf course, river access, and 12 cottages with kitchen amenities.
 
Deadlines
The deadline for Abstract Submission (August 19) has passed. Abstract submission is separate from the registration process.
Student support request deadline has passed (August 16). We are contacting students who requested support.
Registration deadline has passed (August 29).
The main accommodations are at the Algonkian cottages; these are SOLD OUT. There is also a block of rooms held at a local hotel, held until September 14. See Hotel Accommodations, below.
Registration
Registration fee includes lunches and dinners on Tuesday and Wednesday, and lunch on Thursday. Mid-morning and mid-afternoon snacks and coffee are also included. Please indicate any dietary restrictions you may have on the registration form and the caterer will do their best to accommodate. Breakfast is provided for those staying overnight at the Algonkian. The hotel provides hot breakfast to their guests.
Lodging at the Algonkian is in comfortable Cottages on the banks of the scenic Potomac River. Staying on site allows interaction and collaboration among the meeting participants in an informal and beautiful setting. Limited lodging is available at the Algonkian cottages for a discount price of $125 for three nights of shared lodging, and includes breakfast daily. For the true WAIS Workshop experience, we recommend staying on-site. Lodging will be filled on a first-come, first-served basis. A nearby hotel offers rooms for WAIS as well. See the Lodging section below.
Registration fees:
$225 for professionals, including post-docs
$175 for active students (pre-PhD)
SOLD OUT -- $125 lodging fee for shared cottages at Algonkian Regional Park
Lodging and Hotel
Lodging at the Algonkian is sold out. We will maintain a waiting list in the event a space opens. Indicate your interest in a waiting list on the Lodging Page when registering. Lodging at the Algonkian is $125 for 3 nights. The Hawthorn Suites hotel provides a comfortable stay in suites with full kitchens and a hot breakfast. See information below.
When registering, you will be asked if you need accommodations. Click "I need accommodations" to be added to the waiting list for lodging at the Algonkian.  If you prefer to stay at a hotel, click the button "I do not need accommodations."
We have secured rooms at a local hotel. Hotel rooms are at your own cost and include a continental breakfast:
Hawthorn Suites Sterling Dulles, 21123 Whitfield Place, Sterling, VA 20165. The block is held under "WAIS" and will be released after September 14, 2016. Several room options include a studio for $94/night, a one-bedroom for $114/night and a two-bedroom for $124/night, plus 13% state and local taxes.
To access this rate: email or call Osman Ali at O.Ali@hawthornsuitesdulles.com or 703-466-8516. Provide your name, address, phone number, check in and check out dates, name of conference (WAIS), room type. You'll need to provide your credit card number (preferably by phone). Mr. Ali is available between 9am and 5pm EDT Tuesday through Friday.
Ride sharing board -- the link to it is listed in an email sent to all participants. Or email us for access: waisworkshop@nsidc.org
Below is a map of the route from Dulles International Airport and the Algonkian Regional Park at 47001 Fairway Drive, Sterling, VA.
Agenda
Plan to arrive Monday, October 3 for dinner and socializing; we ask for a small donation to cover the cost of pizza and drinks. The workshop is 2½ days, concluding with lunch on Thursday, October 6. We will have around 40 talks. Following each set of oral presentations, a panel (the session's speakers) and the moderator will lead an open discussion about the general theme, and examine what the significance of new insights presented in the talks is for the WAIS system. This open, engaged discussion has been a very positive aspect of WAIS.
In addition to talks, WAIS will have space for about 30-40 posters. There will be an opportunity to give a very brief overview of a poster topic to the audience just prior to the poster sessions. Posters receive a great deal of attention at WAIS.
Guidelines for Abstract Submission and Presentations
Abstract format and submission:
Abstract Template: We ask that you follow the fonts and sizing found in the abstract template so that the abstracts have the same style. Download the Abstract Template for the details.  Then upload your abstract using our online tool. Indicate if you prefer a talk or a poster. Note that the number of talks and posters are limited.

Talk guidelines:
Talks are 15 minutes, plus a few minutes for one question and to switch presenters. We have a full meeting so please be mindful of your time and courteous to the next presenter. A discussion period concludes each session where further questions can be addressed.
All presentation files will be loaded on one central laptop to expedite the transition between presenters. We request you provide us with your presentation the day prior to your assigned time. Dinner time is a good time for this.
Powerpoint or PDF files are preferred. Keynote is available.
After the conference, presentations will be posted with the agenda on the WAIS Workshop site. If you prefer we don't publish your presentation, e-mail Betsy at: waisworkshop@nsidc.org.
Poster guidelines:
Posters set up times are on the agenda. Posters will remain on display through the duration of the meeting. You are your poster's keeper – please remember to remove it yourself at the end of the workshop.
The size of the poster boards is 48"wide x 36" tall -- please make your poster no larger than that. We will secure them to the boards with clips or pins. The poster boards will stand on easels at the meeting.
Meals
Registration fee includes lunches and dinners on Tuesday and Wednesday, and lunch on Thursday. Mid-morning and mid-afternoon snacks and coffee are also included. Please indicate any dietary restrictions you may have on the registration form and the caterer will do their best to accommodate. Breakfasts are provided at your place of lodging.
Air Travel and Ground Transportation
We recommend you fly into Dulles International Airport, and either carpool or use an airport shuttle service:
The Washington Flyer Taxicab: 703-685-1400, metered fare, always available near baggage claim. 
Super Shuttle Airport Shuttle Services 1-800-BLUE VAN
The venue is located a convenient 13 miles from Dulles.
We offer a Ride-sharing Board for carpooling between the airport and the venue, and between the hotel and venue. The link was sent out in an email to participants. Participants may email us if you can't find that message: waisworkshop@nsidc.org
Weather
The weather in the DC area is mild in October. Average highs are around 70°F with average lows in the lower 50s°F.
Student Support
The WAIS group supports early career scientists, encouraging interaction between early-career and established Antarctic researchers. To this end, our budget includes airfare support for a limited number of students. We ask that interested students propose a talk on their recent research for consideration for the funding. Please submit a cover letter (by email to waisworkshop@nsidc.org) requesting travel support and providing a short justification. We estimate that we have travel support for 5-10 students or recent post-doctoral researchers (<3 years since degree) total, US and international. Please highlight the relevance of your abstract to West Antarctica, ice sheet stability, ice-ocean or ice-biology interactions, or polar climate change; and any other relevant information regarding your funding. Include your preferred travel itinerary. We will aim to inform students of the decision on their support in mid- to late August to allow time to purchase tickets; deadline to request funds is August 16. 
Subscribe to our mailing list for meeting notifications.
Questions? Please contact us at waisworkshop@nsidc.org