WAIS Workshop - Home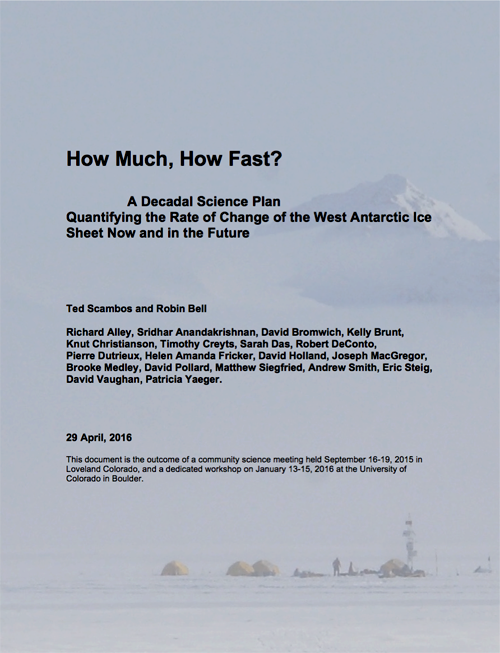 2022 WAIS Workshop
September 26–29, 2022
YMCA of the Rockies
Estes Park, CO USA
Thank you for helping make the 2021 WAIS Workshop successful as a hybrid experience! You can view the 2021 WAIS Workshop agenda and abstract booklet here and view recordings of all the science sessions here. 
We are excited to announce that the 2022 WAIS Workshop will be September 26–29, 2022, at the YMCA of the Rockies in Estes Park, CO USA. The conference will  kick off with an informal dinner on Monday 9/26, and the formal science agenda will conclude by lunch on Thursday 9/29, with an optional Thursday afternoon workshop. More details about the 2022 workshop will be available in the coming months! Sponsored by the NSF and NASA, the workshop will focus on marine ice-sheet and adjacent earth systems, with particular emphasis on the West Antarctic Ice Sheet. Please contact the Organizing Committee if you have any questions or concerns regarding the WAIS Workshop by emailing wais@mines.edu.
Subscribe to our mailing list for notifications about the workshop.
Questions? Please contact us at wais@mines.edu.
Current science plan: How Much, How Fast? (PDF)
---
Past Science Plans
2014 WAIS Science Plan
Amundsen Sea Embayment (ASEP) Science and Implementation Plan (February 2002)
WAIS Initiative Science Plan 2013-2016 (PDF)
Related Information
The following links provide information related to the WAIS Initiative. They will take you to outside Web sites.
Pine Island Glacier (PIG) Ice Shelf (2007 - 2010 and beyond)
Who, what, where, why, how, and when ...
LIMA: Landsat Image Mosaic of Antarctica (November 2007)
View and Download Data | Information and Resources
International Polar Year, 2007-2008
U.S. Committee to the IPY, and much more ...
Royal Society Scientific Discussion Meeting on the Antarctic Ice Sheet(October 2005)
Programme (PDF) | Read Details
Glaciologists Honored by ACAN: Ross Sea Ice Streams and Ridges Renamed (January 2003)